TRADE SHOWS
By Dorothy Crouch | April 18, 2019
For its Aug. 12–14 show in Las Vegas, MAGIC has unveiled its new ONE MAGIC floor plan, which houses exhibitors in one location at the Las Vegas Convention Center.
Trade shows have evolved over the last decade to include more technology, multisensory experiences, event apps and interactive connections with attendees. We caught up with executives from some of the most important industry trade shows to paint a picture of what has changed on the trade-show scene in the past decade and what tech aspects are making an appearance.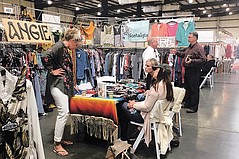 Exhibitors at Fashion Market Northern California at the San Mateo County Event Center in San Mateo, Calif., said retailers were buying closer to season as Immediates made up a good part of orders placed during the show.
Contemporary-apparel trade-show brand CALA Shows Inc. announced it will add a Las Vegas edition to its schedule, which currently holds events in San Francisco at the Fort Mason Center and in Denver at the Denver Mart.
The Imprinted Sportswear Shows will get a name change.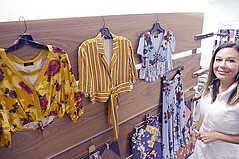 This season, the LA Majors Market, which caters to juniors fashions and department-store buyers at the California Market Center, underwent a few changes.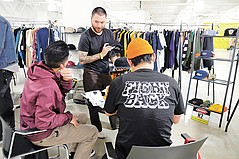 The March 26–27 edition of LA Men's Market, which was founded in 2013 with a focus on men's streetwear, opened on the 10th floor of the California Market Center with yellow tape and work barricades set up to emphasize the trade show's theme of "Under Construction."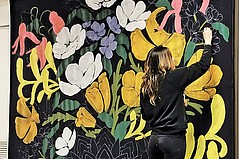 This season, the LA Textile show blended experiences with business to make the event more than a showcase for materials and manufacturing.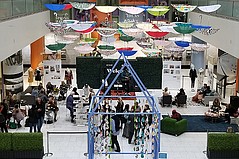 A Los Angeles winter of heavy rains and unprecedented cold weather lifted for buyers attending the March 11–13 LA Market Week.
Apparel Textile Sourcing Miami recently announced the lineup for its three-day show to be held May 28–30 at the same time as Miami Fashion Week.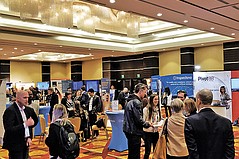 Bringing its Apparel World Series brand conference to Los Angeles for the second year, event-and-conference producer Market Key invited apparel-and-footwear industry leaders to its Product Innovation Apparel (PI Apparel) event to discuss how the future of the business will be shaped by technology.
Affording greater opportunities to apparel-industry professionals, organizers of the Apparel Textile Sourcing Miami (ATSM) show announced the event will now take place May 28–30 at the Mana Wynwood Convention Center, which is one week later than originally scheduled.
A one-day Sustainable Fashion Forum looking at solutions for designers, manufacturers, factories and retailers to reduce their environmental impact, cut waste and maximize their profits will be held March 7 at the California Market Center in downtown Los Angeles.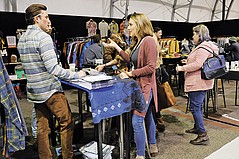 An earlier date and some location switches kept buyers hopping at the recent array of apparel, textile, accessories and footwear trade shows held Feb. 2–7 in Las Vegas.
Despite a move to downtown Las Vegas, Liberty Fairs did not see a decline in the number of vendors exhibiting at its recent show, held Feb. 5–7 at the World Market Center, said Sharifa Murdock, Liberty's co-owner and partner. But she estimated that there was a slight decline in buyer attendance from a year ago.
Previous Next