TRADE SHOWS
By Andrew Asch | December 13, 2018
Reed Exhibitions gave a vote of confidence to its consumer-focused event ComplexCon, recently saying it would expand the show to Chicago after producing the pop-up retail market and hip-hop concert event in Long Beach, Calif., for a few years.
In 2017, the Agenda trade show made a bold and unique move for a big business-to-business trade show by producing a consumer day.
Emerald Expositions continues to look for a replacement for its longtime president and chief executive officer, David Loechner.
Informa, the British company that acquired UBM Fashion this year for $5 billion, has chosen a new president of menswear.
Innovations in textile and design are two subjects that go hand in hand with sustainable manufacturing.
Many sustainable-fashion experts discuss ethics, manufacturing innovations and research, but outlining how to navigate the economic shift toward greener fashion is often left out of the discussion.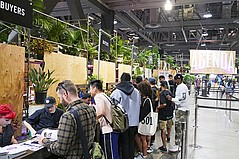 Agenda cancels traditional trade shows in Long Beach, Calif.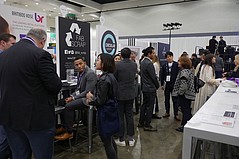 Sustainability has increasingly been a topic in fashion circles, but UBM, parent company of the MAGIC trade show, gambled that everything from eco clothing to responsible manufacturing could be the center of a trade event.
Under clear blue skies with a forecast of snow, Outdoor Retailer did something it has never done before.
Following a day of negotiating, viewing trends and investing in the fashions that will generate customer traffic, celebrating a trade-show victory is always in order.
The way we do business in the apparel and textile industries is being altered at lightning speed. With that in mind, the trade shows that serve those industries also are taking major steps to keep up with that changing world. We caught up with trade-show organizers to find out what they are doing to better serve customers.
Descending upon Amsterdam for the city's jeans-focused, event-filled week, leaders from the world's denim industry met to share ideas, unveil innovations and work together to make a better supply chain.
With its return to the Mana Wynwood Convention Center May 20–22, 2019, Apparel Textile Sourcing Miami [ATSM] will double in size for its second event following a 2018 launch.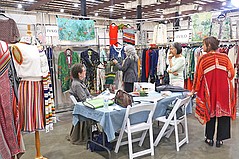 During the Oct. 21–23 run of Fashion Market Northern California, exhibitor space was sold out at the San Mateo, Calif., event, while buyers ordered goods to prepare for the holiday shopping season.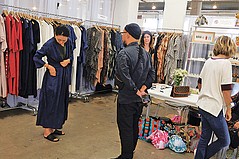 October ushers in one of the more important Los Angeles Market Weeks when showrooms in the downtown L.A. Fashion District are unveiling their Spring/Summer '19 lines but still filling in orders for late Fall and Resort.
Previous Next