MANUFACTURING
By Dorothy Crouch | October 18, 2018
At next week's Kingpins Amsterdam—the denim trade show that runs Oct. 24–25—attendees will see the unveiling of a new collaboration between global textile company Lenzing of Austria and Los Angeles designer Pawan Kumar.
In mid-October, Gap Inc. is scheduled to release a new clothing brand called Hill City, a men's performance-wear label geared toward the active guy who exercises, bikes, runs or just likes to hang out in athletic wear.
Los Angeles has become the largest city in the United States to take a big step toward banning the sale of fur. Sales of vintage and used fur are exempt.
Since its 2011 inception, American Giant has made a big impression on fans of premium basics. The San Francisco–based, primarily e-commerce apparel company founded by Bayard Winthrop has become known for its high-quality hoodies made in Los Angeles.
Many consumers often battle personal insecurities about their bodies and make apparel purchasing decisions based on how a piece of clothing makes their bodies appear—not simply how a garment looks on a hanger.
Not simply another activewear line, Nubia Natalie celebrates the artisans of Mexico's Huichol community, located in the country's Sierra Madre mountain region.
Apparel manufacturing and consultancy firm Indie Source announced the winner of its Indie Fashion Contest, held during Sourcing at MAGIC, the industry trade show held Aug. 12–15 in Las Vegas.
Six factories that allegedly were operating under one contractor's license will have to pay $573,704 in fines for various violations cited by the state Department of Industrial Relations.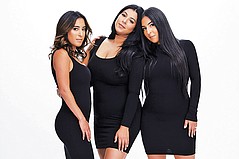 When the Kaviani sisters started their online clothing company from their parents' home six years ago, they never imagined that their $7,500 investment would mushroom into a multimillion-dollar enterprise selling mostly simple knit basics that have been seen on celebrities including Lady Gaga, Jennifer Lopez, Khloe Kardashian and her sister Kylie Jenner.
The message of the Los Angeles streetwear brand Face begs people to look deeper into themselves.
In the early days, Project Social T made its reputation with women's T-shirts, but now, in search of new business, the Los Angeles–headquartered label is introducing a line of men's tees.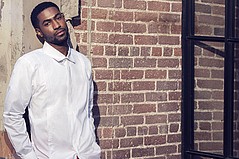 Mark Rios is a Los Angeles architect who has worked on high-marquee projects that include building downtown Los Angeles' Grand Park, developing the industrial-chic look of the Row DTLA retail and creative-office center and the upcoming remodel of Los Angeles' Music Center plaza.
In June 2017, Elizabeth Spiering launched her luxury sleepwear line with her sister and mother. The San Francisco brand is designed in the Bay Area but relies on Italian fabrics and manufacturing.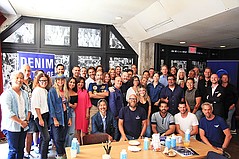 Denim City is an impressive educational institution that has a jean school that incorporates a three-year denim-development program to train people in all aspects of the blue-jeans industry with courses, workshops, access to the showrooms of world-renowned denim designers and a retail space for consumers.
Hybrid Apparel, the Cypress, Calif., company that does all kinds of casual clothing, announced it has a new president.
A recent report by The NPD Group shows that 24 percent of total apparel sales are made in the athleisure segment.