FASHION
By N. Jayne Seward | February 6, 2014
Denim designers go into the blue to create innovative looks for Fall.
NEWS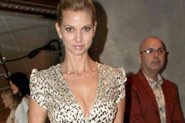 MADE-TO-ORDER
Los Angeles designer Louis Verdad recently hosted a high-fashion tea to introduce his made-to-order collection of tailored dresses, jumpsuits, shorts and blouses.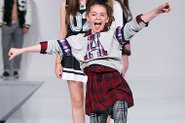 DIRECTIVES WEST
Prepare for the athletic-leisure trend to continue, the international-inspired bohemian look to evolve and for grunge to make a comeback this fall.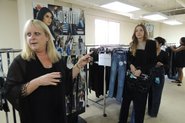 BARBARA FIELDS
The ugly Christmas sweater was one of several Fall 14 trends featured by trend forecaster Barbara Fields of the Barbara Fields Buying Office.
FASHION SHOOTS