FASHION
| February 5, 2015
The great outdoors inspires Fall's essential denim-based looks. Whether camping in the woods or trekking the city streets, flannels, joggers and the season's best jackets are the requisite attire.
NEWS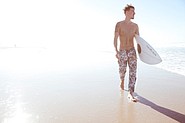 ELECTRIC & ROSE
With roots in yoga and surfing, Electric & Rose is a lifestyle collection that draws its name from Los Angeles' Venice neighborhood, which is home to company founders Eric Balfour and Erin Chiamulon.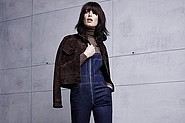 DENIM TRENDS
February 12, 2015
|
By By N. Jayne Seward
From classic denim blues to activewear inspirations and the return of the '70s, there is something for everyone for Fall '15.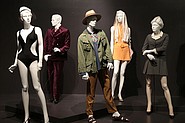 FASHION | EVENTS
Showcasing Hollywood characters and their garb, the Costume Designers Guild curated 100 costumes from more than 20 Hollywood films, including five Academy Award nominees, for the Fashion Institute of Design & Merchandising's 23rd Annual Art of Motion Picture Costume Design exhibition.
FASHION SHOOTS