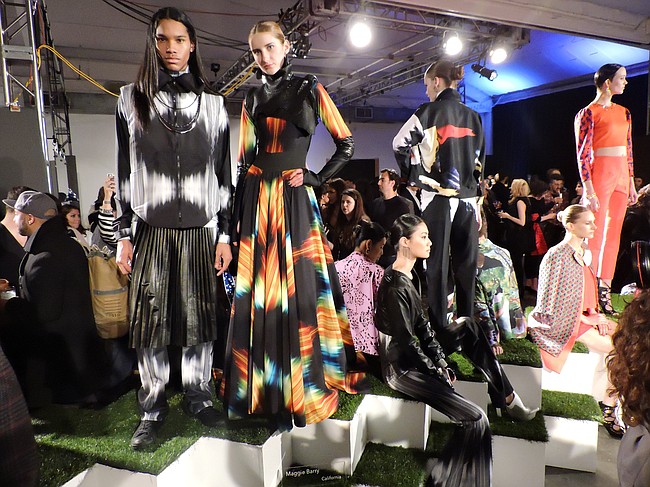 EVENTS
By Alison A. Nieder | February 12, 2015
Printing technology company Epson kicked off New York Fashion Week on Feb. 10 with Digital Couture, a fashion event featuring an international mix of designers and the original creations made with Epson's dye sublimation printers.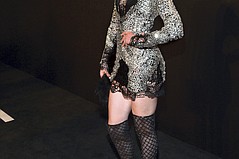 FORD IN LA: Designer Tom Ford drew a high-profile crowd to his Autumn/Winter 2015 Womenswear runway show, held Feb. 20 at Milk Studios in Los Angeles. Many attendees, such as Jennifer Lopez, wore pieces from the designer's recent collections.
The SIMA Image Awards honor achievements in the surf business, and the big winner for the SIMA Image Awards was the core surf shop.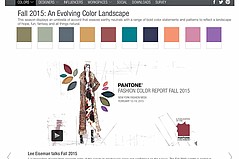 Pantone, one of the top authorities for predicting trendy colors for the design industry, has another nine colors that are making the Top 10. The designator of future colors unveiled its Top 10 list just in time for New York Fashion Week.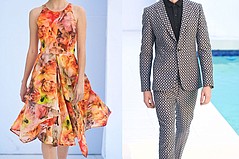 Fashion Row, a group that advocates for fashion designers of color, came west to make its Los Angeles debut on Feb. 6. The show was in town just in time for the Grammy Awards and the NAACP Image Awards, which took place the same weekend.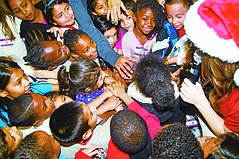 The kids knew all the answers to the "Frozen" quiz. In fact, most raised their hands before deejay Christina Dimakides finished asking the question.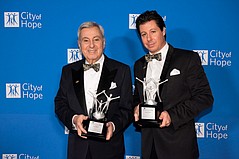 The roof of the W Hotel in Hollywood was transformed into a Roaring '20s bash by Signal Brands' Jack and Jason Rimokh, this year's Spirit of Life Award recipients for the City of Hope's Fashion & Retail Industry Group.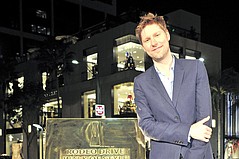 On Nov. 19, Christopher Bailey, chief executive officer and chief creative officer of Burberry, picked up his plaque from the Rodeo Drive's Walk of Style.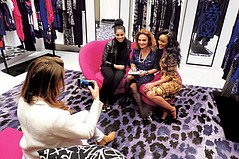 Diane von Furstenberg visited her recently opened DVF store at the Santa Monica Place retail center on Nov. 17.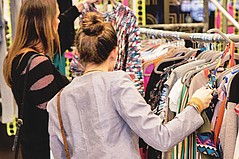 During the recent Los Angeles Fashion Week, several fashion brands—including Single, Sea of Pearls, FBF by Checka, JHaus and Bri Seeley—participated in a runway show at the W Hollywood hotel to benefit Dress for Success.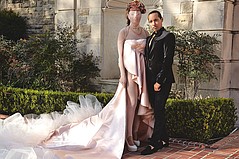 Los Angeles designer Jason Ryan showed his avant-garde menswear collection as part of Metropolitan Fashion Week, held Oct. 26 at Greystone Mansion in Beverly Hills.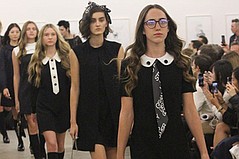 New York designers Brian Wolk and Claude Morais skipped the New York Fashion Week runways at Lincoln Center in favor of a more intimate setting at the Gavlak Gallery in Los Angeles, where the two showed their Spring 2015 Ruffian collection on Oct. 27.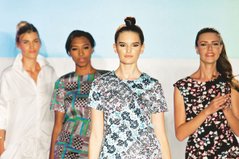 The Moss Adams Fashion Innovator (MAFI) award was presented to Sam & Lavi founders Sam Arasteh and Lavi Mirzak on Oct. 14 at Union Station in Los Angeles at the fourth annual All Aboard … LA's Fashion Platform runway show and fundraiser for Fashion Business Inc.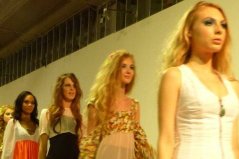 Los Angeles Fashion Week events run from Oct. 8 through Oct. 19 and—so far—there are about 60 runway shows, installations and parties planned.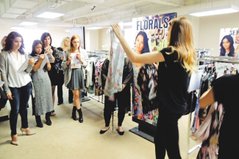 Predictions and observations on next year's juniors fashions that came out of the Barbara Fields Spring-Summer 2015 Trend Presentation on October 6-8.
Previous Next