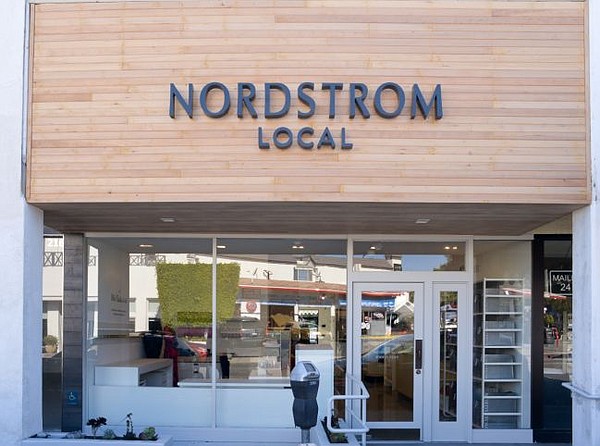 Nordstrom Local Ready To Open Brentwood, DTLA Spaces
Nordstrom Inc. made headlines in 2017 when it introduced the Nordstrom Local concept. It took a unique step for a fashion retailer. It would carry no inventory.
More locations for the concept are opening. A Nordstrom Local will open Sept. 28 in Los Angeles' exclusive Brentwood neighborhood. Another location is scheduled to open Oct. 12 in downtown Los Angeles, said John Bailey, a Nordstrom spokesperson.
"Nordstrom Local is part of our local market strategy. We've combined the scale of our national infrastructure with our people, product and places to reimagine the shopping experience. This approach allows us to better engage customers and ultimately increase market share, by giving customers what they told us they want: better and more convenient services and access to products. LA represents our first market and is an example of how Nordstrom is bringing this strategy to life," Bailey said.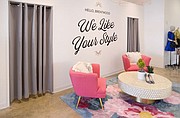 The Brentwood location will open shop across the street from the Brentwood Country Mart, which is a popular high-end fashion retail and restaurant center. At the Brentwood Nordstrom Local, shoppers can pick-up items that they purchased at Nordstrom.com. Services offered at the place will include; curbside pick-up, dry cleaning, gift wrapping with materials from the Paper Source brand and clothing donation drop-offs. Also available, clothing alterations and tailoring. Shoppers can return items purchased at a Nordstrom, as well as third party online retailers, Bailey said. A shopper can return an item purchased at Macys.com, and Nordstrom will go through the rigmarole of making sure the return is sent back to the warehouse of the correct online retailer. Shoppers will not be able to make returns from bricks-and-mortar retailers.
The place's staff will also serve as fashion stylists. Sales people from Nordstrom's Trunk Club subscription service retailer also will work there. The 1,200-square-foot Brentwood Nordstrom Local space is located at 214 26th St.
The downtown Los Angeles Nordstrom Local is scheduled to open at The Bloc retail center, near the corner of South Flower and 7th streets. The 2,300-square-foot space will offer similar services to the Brentwood Nordstrom Local. The downtown Los Angeles space also will offer shoe repair services from online cobbler Shoeber, carry-out meals from Everytable and barber services from Baxter of California. Baxter runs a popular salon near Melrose Place in West Hollywood, Calif. The standalone salon happens to be a five-minute walk from Nordstrom Local's first location. It opened on Melrose Place in September 2017.