RETAIL
Liz Muñoz Appointed CEO of Torrid Inc.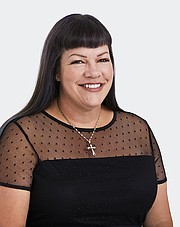 Torrid Inc. announced the appointment of Liz Muñoz to lead the fashion retailer as chief executive officer. As the plus-size fashion segment continues to receive more attention and consumers who shop this corner of the market are afforded more options, Muñoz expressed her excitement as she looked forward to leading the brand.
"Being chosen to lead Torrid as CEO is an opportunity that, as a first-generation American Latina, has surpassed my wildest dreams," she said in a statement. "At a time when being curvy, unique and comfortable in your own skin is finally cool, I can't think of a more exciting time to be in this business when more than 80 percent of women in the U.S. wear our sizes."
After joining Torrid in 2010, Muñoz dedicated herself to promoting the company's "First at Fit" mission, which led the brand to develop designs that complemented curvy female consumers. Through this initiative, Muñoz repositioned jean pockets, waistbands and inseams and worked with engineers to develop bra sizes up to 50H. These efforts allowed Muñoz to fit more than 36,000 Torrid pieces on professional size 18 models over the course of 3½ years.
"As a 'big girl' myself and a mother of two boys, focusing on fit for the Torrid woman isn't just a trendy or business-oriented move, it's deeply personal to me," Muñoz said. "Long before other mainstream retailers jumped on board, fit has been part of our DNA."
Before she began working with Torrid, based in the City of Industry, Calif., Muñoz worked with Los Angeles–based Lucky Brand Jeans as the company's president. After receiving her promotion to become Torrid's CEO from her previous position as president, she started working in her new role on Aug. 29.