MANUFACTURING
Huf Introduces a Collection for Women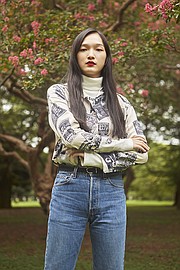 Huf made its reputation as a men's skate and streetwear brand, but since its very first day women have been wearing its T-shirts and hoodies.
With that kind of popularity, the Los Angeles–based brand recently introduced a women's collection called Dolores, which goes beyond the basically unisex hoodies and T-shirts female fans have purchased in the past, said Ben Kelly, Huf's marketing director.
"Everything starts with Huf's DNA," Kelly said. "But you need to design different fits for the female audience."
Huf's Japanese distributor hired a team of female designers to shape new looks for the Dolores collection, which is inspired by Huf's Fall 2018 menswear line.
The Dolores collection also offers some women's-only looks, which include a hoodie dress that basically lengthens the hem of a hooded sweater. There's also a hoodie with kimono-like sleeves and crop-top tees. Another look is a top with a high neck.
There are also a lot of graphic T-shirts, hoodies with the brand name as well as denim jackets with an all-over print with the Huf name. Accessories including belts are part of the new collection.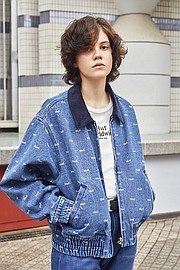 Huf's success with its men's styles gave the brand the means to open a Los Angeles boutique in 2015 as well as an outpost in New York City and five stores in Japan. But the success with the menswear line doesn't guarantee a home run with women's fashions, said J'Net Nguyen, a consultant who will be teaching a course in fashion and social media at the University of Southern California in January.
"A lot of these brands want to start women's lines because women buy a lot more clothing. If you have a guy's line, it should be a logical step to do a women's line," she said of brands expanding their markets. "But they can't market women's clothes the way they market to skater boys. They have to approach it differently."
Surf brands started out selling boardshorts and tees to boys and men. But when they started manufacturing bikinis for women, their marketing campaigns were different for a new set of consumers, she said.
Dolores' retail price points will range from $28 to $180, Kelly said. The collection will be sold at Huf's bricks-and-mortar boutiques and online in Japan. Eventually, it will be wholesaled in America.