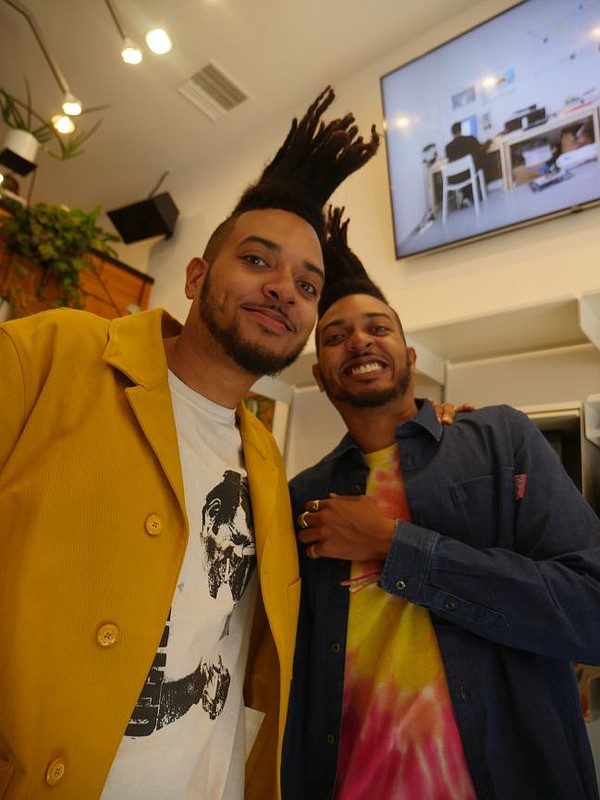 Brownstone Gives A_New Warning
Los Angeles headquartered brand Brownstone has gained ink in hipster journals for its men's looks as well as for the style of the brand's founders. They are twins Waverly and Warner Watkins. The designers are both a few inches shorter than average height for an NBA player. They both have wide smiles on their faces to greet everyone. They also share an encyclopedic knowledge of music and a love for the unique haircut. Strands of their dreadlocks stand high above their heads, not below their shoulders.
On Sept. 29, they introduced collection A_New Warning at Union boutique on Los Angeles' La Brea Avenue. The collection features blue parkas, cardigans and men's trousers made out of a unique Japanese twill. Check it out.