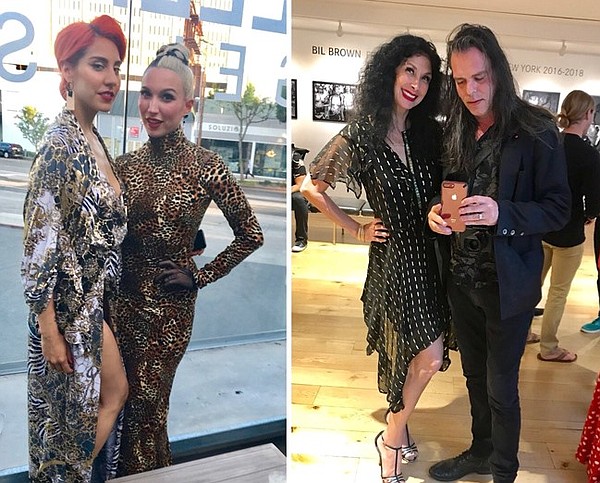 PARTIES
Opening night of Revolt and Protest at Leica Gallery in WEHO
Photographers Mynxii White and Bil Brown were on hand Thursday, June 28, for the opening night of their latest photo series at Leica Gallery in West Hollywood.
Photographer Mynxii White is also an award-winning makeup artist, beauty editor and the Los Angeles producer at Schön! magazine. Her current "Revolt" series of photographs are portraits based on strong women in history who have implemented and inspired change that shook and activated a revolution through revolt. Some of these women are well known while others were imprisoned or killed for their ideas.
Fashion editorial and art photographer Bil Brown is also the director and publisher of Black & Grey magazine. Brown's current collection—"From Protest to Performance: New Work 2016-2018"—was inspired by historical movements and future speculation. His approach yielded stylized, reporter-like imagery for the series. Unafraid of current history, his images bring us all into a world that leaves us wondering, "What's next?"
Both White and Brown delivered a very strong selection of photos that is not to be missed. The opening event attracted an array of creatives from the Los Angeles area.
Mynxii White's "Revolt" and Bil Brown's "From Protest to Performance: New Work 2016-2018" are exhibiting at the Leica Gallery, West Hollywood until August 6.