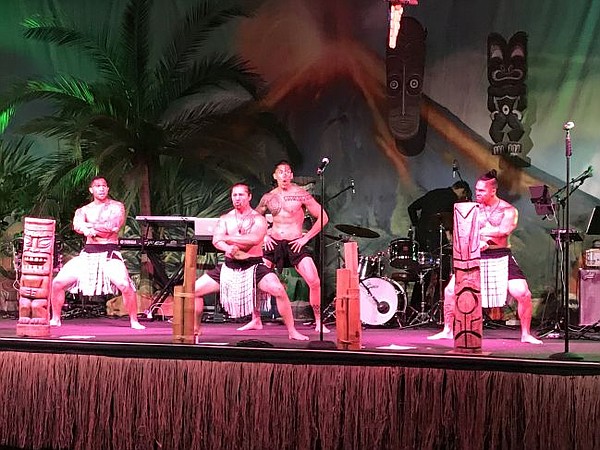 Bachelors Ball Goes For the Serious Costume
For more than a century, there's been a Bachelors Ball in the Los Angeles.
For most of its history, its been a costume party. When the latest Bachelors Ball went off, Feb. 9 at the Beverly Hilton hotel in Beverly Hills, Calif., revelers dressed like pirates, superheroes, fry cooks and players from the 1940s era All-American Girls Professional Baseball League. Of course there was a delegation of people vamping it up as shagadelic super spy Austin Powers. No amateur attempts at costuming here. The Bachelors and their guests took their well-tailored costumes almost as seriously as cosplayers, the people who make a career out of dressing like sci-fi characters at comic conventions.
And there was a traditional Polynesian dance show at the Bachelors Ball too! Check it all out...names of the party-ers were not listed in order to protect the...um...innocent?!