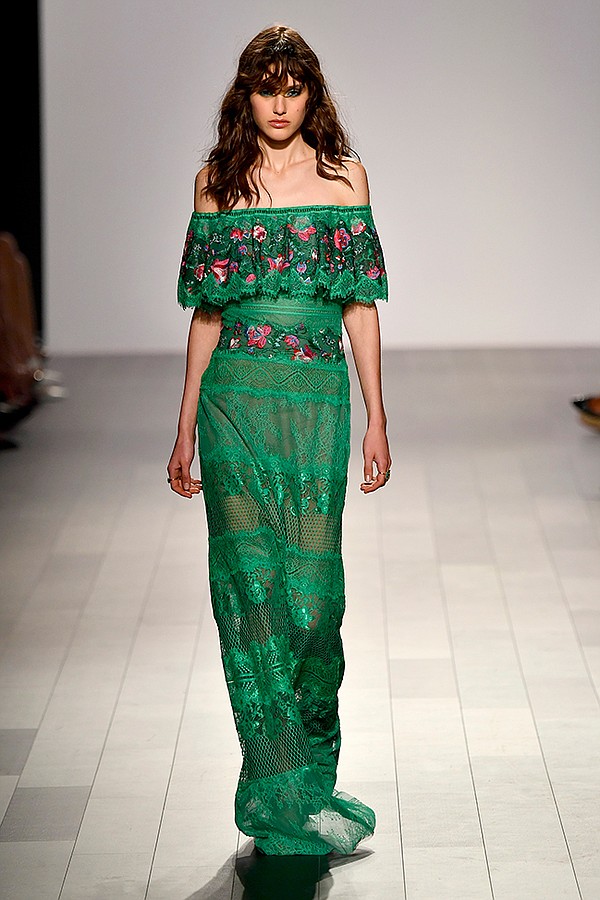 SPRING IS IN THE AIR
LA Designer Tadashi Shoji Unveils Spring/Summer '18 at NYFW
Photo Gallery
LA Designer Tadashi Shoji Unveils Spring/Summer '18 at NYFW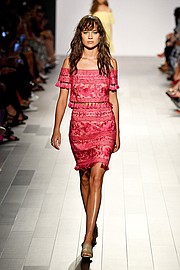 Photos courtesy of Getty Images
For years, Tadashi Shoji has been known for his elegant cocktail dresses, evening gowns and red carpet sheaths worn by various actresses, including Octavia Spencer.
For his Spring/Summer '18 collection, the LA-centric designer veered toward a more bohemian look with lots of lace, embroidery and light fabrics, which were seen on the runway Sept.7 at Gallery 1 at Skylight Clarkson Square during New York Fashion Week.
Much of Shoji's designs took a page from the 1970s and inspiration from the sandy shores of Malibu, Calif. He imagined driving through the rolling hills beyond Malibu to a secluded enclave ensconced in a wooded canyon for a special evening.
The collection was filled with off-the-shoulder silhouettes, halter-topped dresses, oodles of ruffles and plenty of floral prints.
Gemstone colors populated Shoji's Summer/Spring palette with tones such as red jasper, jade, rose quartz, yellow opal, azurite and agate.