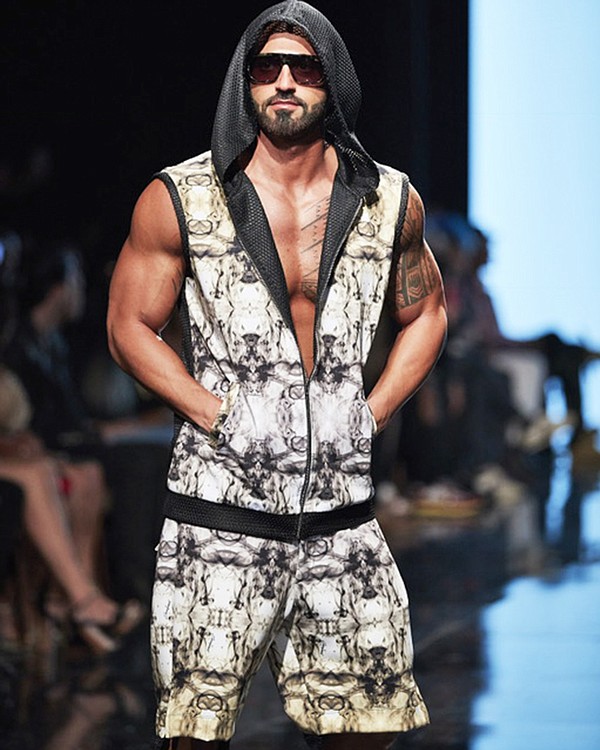 DUNYAH
Dunyah Takes the Runway at NYFW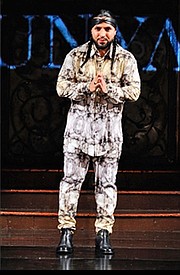 Mustafa Wafa produced his second runway show for New York Fashion Week, unveiling his Spring/Summer 2018 collection for his Los Angeles–headquartered brand called Dunyah.
The runway show at Art Hearts Fashion on Sept. 9 followed an exhibition of the made-in-the-USA brand at the Liberty Fashion & Lifestyle Fairs in Las Vegas last month. The runway and trade shows are part of a campaign to bring his high-end streetwear line to a larger public, he said.
"Before, I'd make crazy aesthetics. I was being really edgy," Wafa said of the Dunyah styles seen at Art Hearts Fashion runway shows in Los Angeles before 2016. "I found out that it was cool for a runway show. But you don't want to be a broke runway designer. I wanted to make my looks a little simpler. I went back to my roots in the 1990s."
The Spring/Summer 2018 looks for Dunyah, which means "world" and "worldly concerns" in Arabic, featured popular silhouettes such as bomber jackets, crew-neck sweaters, polo shirts, boardshorts and jeans. But Wafa designed the silhouettes his way.
He designed all of Dunyah's prints. The two most prominent in the recent Art Hearts Fashion show were the "Smoke" print, reminiscent of unique patterns seen in smoke and clouds. There's also the mosaic print, inspired by the complex shapes seen in mosaic tiles.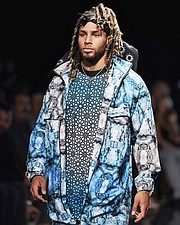 Many of Dunyah's pieces were made from netting material. Some looks showed a wide mesh-style netting. Other looks exhibited garments made with thinner lace material or Italian selvage denim, leather and cotton. Wholesale price points range from $50 to $300.
Dunyah's looks were inspired by the urban streetwear Wafa saw growing up in Washington, D.C. It was important to look good for kids in his neighborhood, even if that meant improvising and making some clothes for yourself.
"You had to work with what you had. We pieced things together to look stylish. If we didn't, we were made fun of. Kids today have no idea of what bullying was like then. It was brutal!" Wafa said. "Literally, we came home crying if we didn't look fashion forward."
Wafa went on to run a boutique in Washington, D.C. He started Dunyah in 2003 before selling his store in 2007.
In 2014, he moved to California, where he sells Dunyah at the brand's website (www.dunyah.com) and at the Cosmo and Nathalia boutique on Melrose Avenue in Los Angeles.
Photos by Arun Nevader/Getty Images.